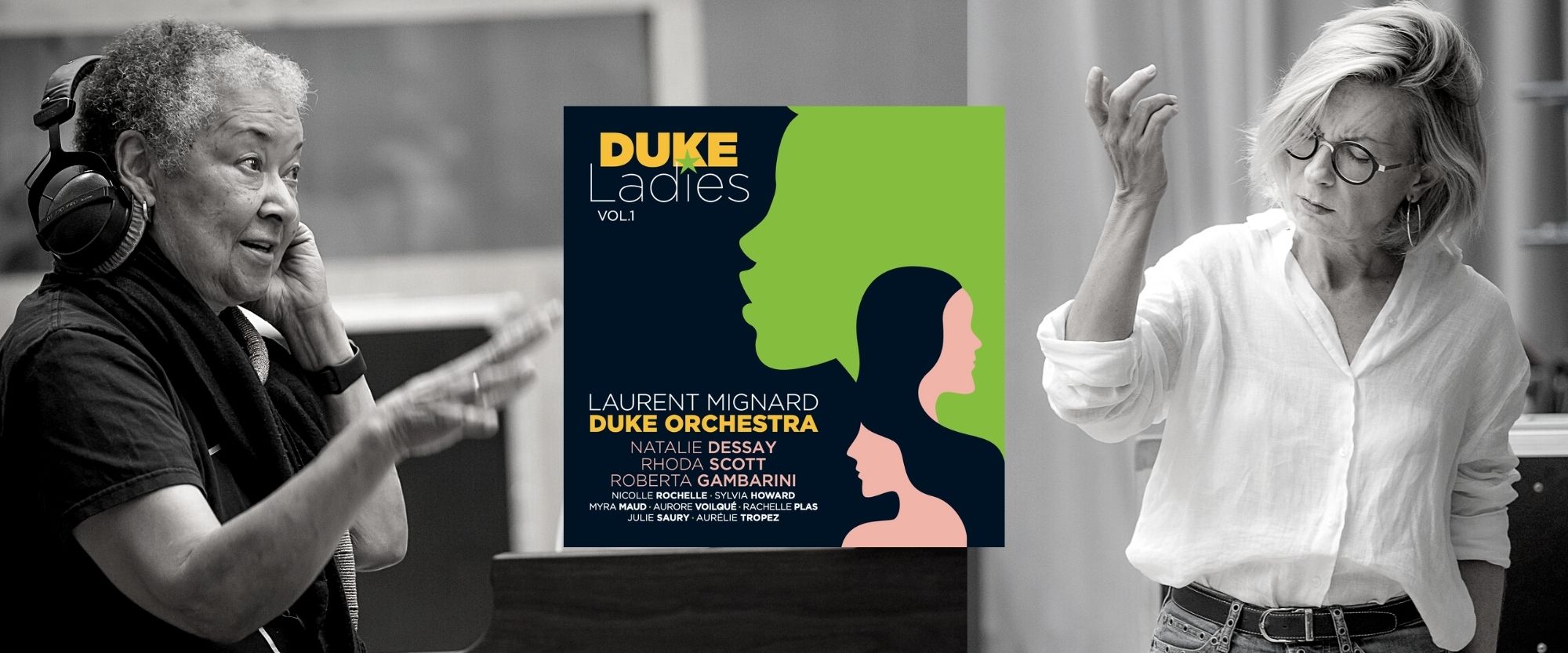 Duke Ellington loved women who returned the sentiment; this passion for womankind inspired his oeuvre throughout his long career. The Duke Ladies are those whom he frequented, whose portraits he painted or who sang for him, embellished with subtle and refined arrangements (often with the complicity of Billy Strayhorn). His music paid homage to them with tenderness and humor.
The Duke Ladies are also the sincere and passionate feminine artists of our time who have come together to incarnate with talent and generosity the many facets of Ellington's art. And since the maestro of charm considered that music is a woman, we dare to proclaim that women are the future of Duke!
With Duke Ladies, Laurent Mignard DUKE ORCHESTRA proposes a wide instrumental and vocal range in homage to the feminine gent. Eight invited artists like Natalie Dessay, Rhoda Scott and Roberta Gambarini join the jazzwomen of the orchestra to embody with talent and generosity the multiple facets of Ellingtonian elegance.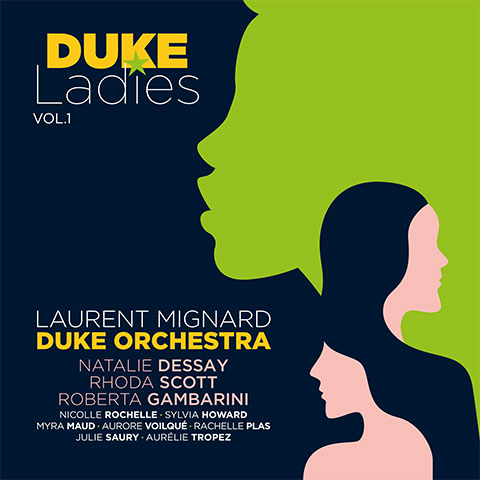 Love you madly (Edward Kennedy Ellington, Campbell Connelly)
Black beauty (Portrait of Florence Mills) (Edward Kennedy Ellington, Tempo Music Inc)
Cotton tail (Edward Kennedy Ellington, Emi Robbins Catalog Inc)
Warm valley (Edward Kennedy Ellington, Emi Robbins Catalog Inc)
Bakiff (Juan Tizol, Campbell Connelly)
Satin doll (Edward Kennedy Ellington, John Herndon Mercer, Billy Strayhorn, Campbell Connelly)
T.G.T.T (2nd Sacred concert) (Edward Kennedy Ellington, Tempo Music Inc)
Congo square (A drum is a woman) (Edward Kennedy Ellington, United Artists Music Ltd)
Sophisticated lady (Edward Kennedy Ellington, Irving Mills, Mitchell Parish, Salabert Editions)
Balcony serenade (The Perfume Suite) (Billy Strayhorn, Campbell Connelly)
Blues for New Orleans (New Orleans Suite) (Edward Ellington, United Artists Music Ltd)
Le sucrier velour (The Queen's Suite) (Edward Kennedy Ellington, United Artists Music Ltd)
The tattooed bride (Edward Kennedy Ellington, United Artists Music Ltd)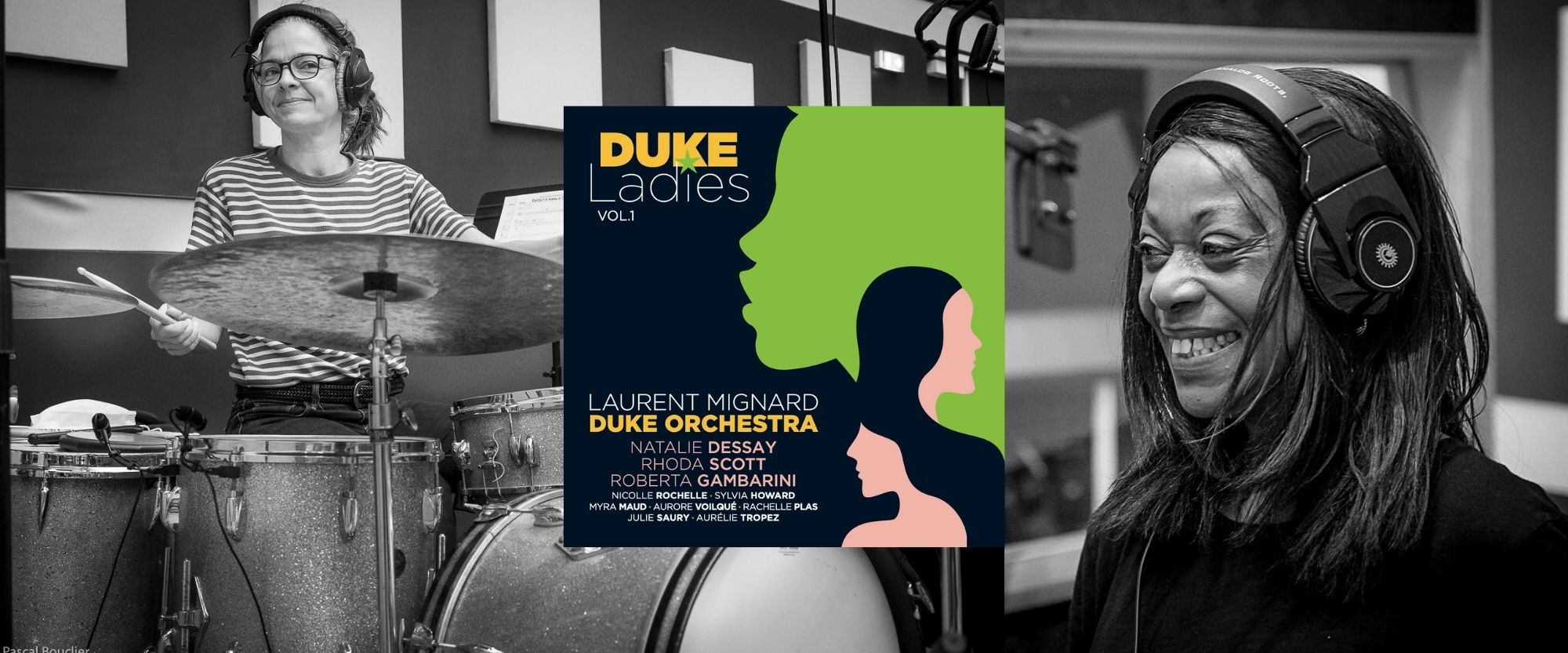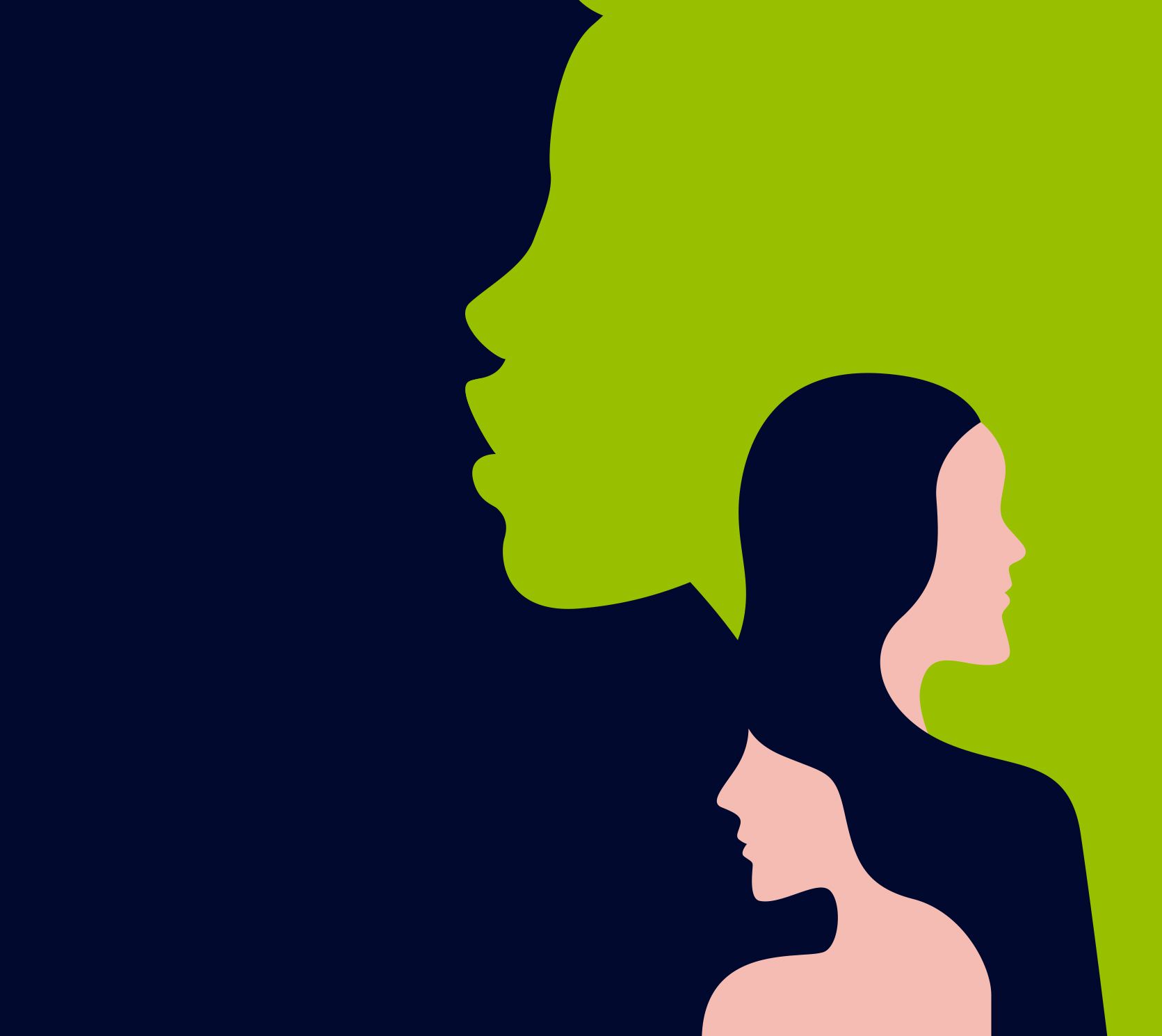 CREDITS
Produced by Paul Bessone for Juste Une Trace
Executive production by Laurent Mignard for L'Agence Musicale
Recorded by Bruno Minisini at Riffx Studio
Mixed by Carl Schlosser
Mastered by Carl Schlosser and François Terrazzoni (Parelies)
Photographs by Pascal Bouclier
Graphic Design by Alexandre Pichon
Texts by Laurent Mignard
Translation by Rebecca Cavanaugh
Special thanks to François Lacharme
Supported by SCPP
In memory of Claude Carrière